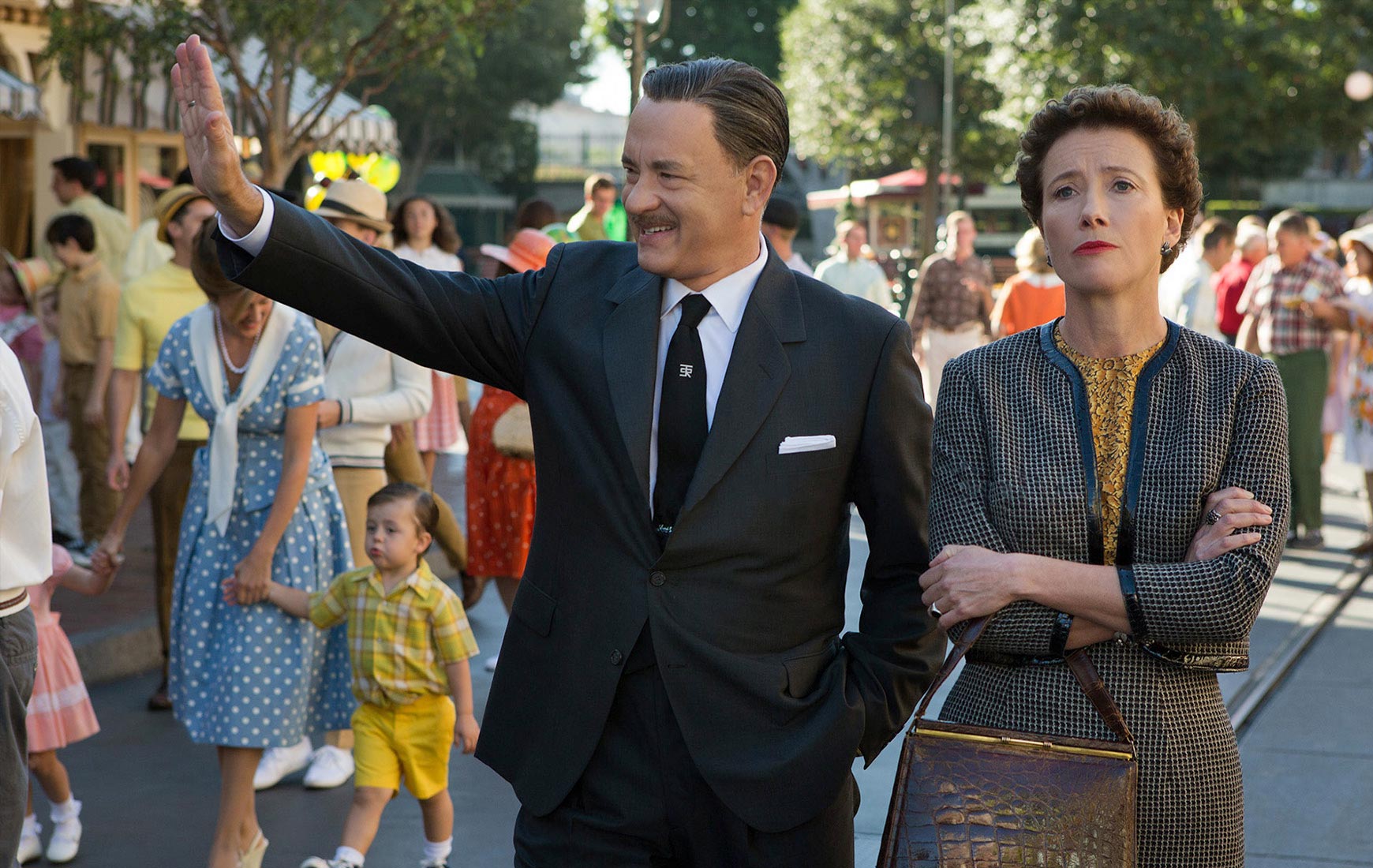 Saving Mr. Banks may be a new invention in modern cinema: a Romanticist biography. It is the story of conflict between Walt Disney and P. J. Traverse, author of the Mary Poppins books. At the end of her writing career, she is out of money. For 20 years, Disney has been offering her a lot of it. But she will not give up final rights to the artistic control of the movie. She says at least twice that Mary Poppins is like family to her. We see why in flashbacks. Talking to his writers, Disney says that he understands her well: at one point, when "I was just a kid from Missouri," he had been offered a lot of money for Mickey Mouse. "It would have killed me to do it. Mickey was family to me." Ultimately, they have the same values, but diametrically opposite goals: both want control of the production; and both are right to expect that.

Some of the facts were tailored for the story. In the end, Walt Disney comes to Pamela Traverse Goff and tells her his story, to free her from her own. If I understand the facts from various Internet presentations and discussions, it was Roy Disney who went to London to negotiate the contract. But such is historical fiction; and as romanticist fiction, it was necessary for the integration of plot and theme; and nothing was lost.

My wife, (and daughter) and I have stayed for the credits for 30 years, ever since Brain Storm. You never know where your friends have been working. It is also our tribute to the creators, the artists, the production workers who also made the movie. Watching Atlas Shrugged in the theaters, we enjoyed a final moment of epilogue that many people missed. So, too, here, did the credits roll over a final scene that substantiated a crucial element in establishing the ground truth of the film.

That was convenient for all the people fishing for handkerchiefs and tissues. I always have one laundered and ironed. Fortunately, I had another in my jacket for my wife.